McAfee was founded by a group of associates in 1987. Since the foundation of the company, they've grown to develop one of the most popular antivirus programs in the world, with McAfee taking a spot in most lists that mention the best antivirus software in the world. At the beginning of the 2010s, McAfee was purchased by technology leaders Intel, and the software belongs to them now.
Although McAfee's protection is regarded as one of the most powerful in the market, the product is nonetheless a bit pricey. Premium antivirus software tends to be quite expensive, and not every product lives up to its expectations. However, McAfee seems to be a very solid choice that is almost sure to keep every type of device protected.
In this article, we'll be exploring the best features of the antivirus as well as everything you need to know about one of the best antivirus software on the planet.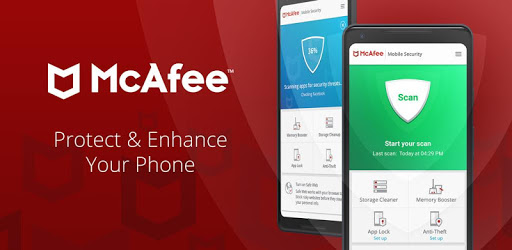 An In-Depth McAfee Overview
McAfee offers many different protection services, but they're all often limited to a certain number of devices (which is determined by the amount of money you intend to pay for the service). One subscription of McAfee Total Security (their emblematic antivirus) is going to cost you around $100 a year if you intend to license 10 devices, which is the maximum offered by the company.
The program has a very cool interface, which feels modern and it's incredibly simple to navigate. However, it's not as intuitive as other antivirus programs, so you might want to opt for another software if you haven't tried another antivirus before (or if you aren't tech savvy). It's also a matter of getting used to it as well – just give the software a couple of hours and you'll be familiar with it.
They also offer a password manager called True Key and an extra protection program called Life Save, which add to the overall experience of the software.
McAfee usually passes most protection tests that it faces, with results nearing the 100% mark. It's almost as good as it gets when it comes to antivirus programs, so the hefty price that you pay for it ends up being worth it.

McAfee Pros & Cons
McAfee is an amazing program, but it does have a few drawbacks that make some users absolutely hate it. In fact, you might've probably heard some complaints about this antivirus on the internet. Even the best programs have flaws, but are the flaws on McAfee enough to make you now want to purchase their services? Read up our list of pros and cons to find out.
McAfee Pros
Their full protection allows the antivirus to check malicious social media accounts, making sure that you're protected from malware even inside your social networks
McAfee offers protection for every device, including iOS and Android phones
It's one of the best antiviruses when it comes to phishing protection – we haven't come across too many programs that offer such an effective defense against all sorts of phishing programs
McAfee comes with a ton of additional bonus features, which make it a complete piece of software overall
The newer versions of the program have an added number of malware protective features, as well as performance-enhancing capabilities
McAfee Cons
The Android, iOS, and Mac versions of the program are far more limited than the regular Windows version – there are more complete antivirus programs that could do wonders for your other devices
McAfee isn't as friendly as other pieces of antivirus software when it comes to performance. Some computers and devices really struggle to handle the scans, resulting in noticeable slowdowns
McAfee Protection & Performance
Although McAfee offers a very powerful protection service, the performance of the devices is severely hindered when the antivirus is running. This all depends on each computer's capacity, of course particularly the quality of its processor. In general, though, most computers struggle with the antivirus and will not be able to handle the process efficiently.
However, when it comes to protection, the program does an incredible job at defending your devices against malicious websites, adware, malware, and phishing in particular.
McAfee does a great job at defending your devices from malicious downloads as well. For example, if you start downloading a program that the antivirus deems as malicious, it will instantly block the download and ask you whether you'd like to continue with it or not, but it's also going to tag the file to warn you of the danger.
The reports are very complete as well – they include all the information you need to evaluate the severity of the risk (and where your computer got infected with it). The analysis also shows you which IP address sent the virus, so you could add exceptions to your browser to avoid sites from that particular address from then onwards.
McAfee Features
Apart from the great protective features that the software comes with, you'll also enjoy a ton of bonus features that the developers of the company have added. In fact, McAfee includes more bonus things than ever after Intel acquired the company in 2011, as they have strived to improve the quality of the antivirus ever since.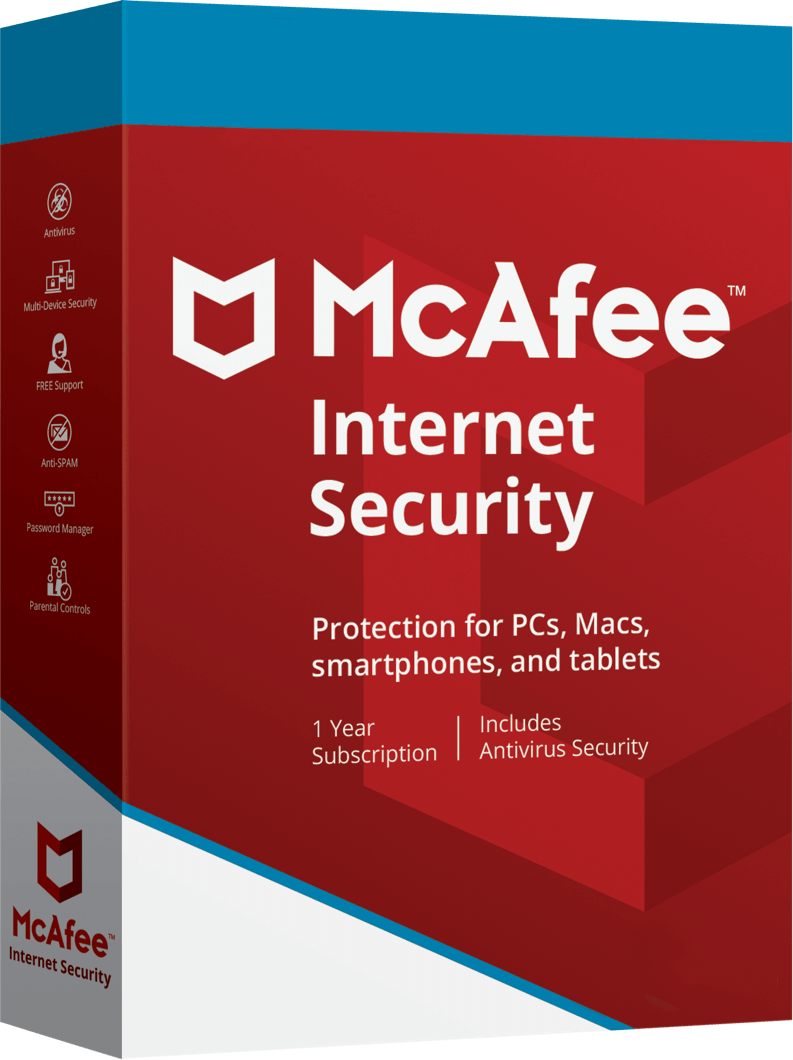 Personal Firewall
As you might know, Windows comes with an integrated firewall that protects your computer from simple threats. This firewall is part of the basic Windows security software that does an okay-ish job at keeping you from threats. However, McAfee includes an integrated firewall that is way more efficient than whatever is installed on your computer by default.
This special McAfee firewall is able to keep track of all threats that try to access your network, and it will also notify you of any intruders trying to take advantage of your internet for free.
Identity Protection
McAfee protects the identities of its users by offering three main services, all of which work very well together. One of the programs is a special file shredder that destroys every bit of data that you ask. This is especially useful for getting rid of sensitive information that you've stored elsewhere or that you want completely scraped.
The second program isn't as useful as the other two – the McAfee Web Advisor simply guides you through a safe path when browsing the internet, keeping you from downloading malicious programs.
The third program is one of the most useful security programs that the software comes with. It's a powerful password defender that stores all of your passwords in a special database and encrypts them with a code that is very hard to decode. It basically scrambles your passwords and makes them almost undecipherable for hackers.
Integrated VPN
McAfee has a special VPN that works in the most popular browsers, and it can be set to be turned off every time you activate the services of an external VPN service. However, the McAfee option is very good and can be used to freely browse the internet safely.
Affordable Antivirus Plan – McAfee Pricing & Plans
As we've pointed out, McAfee offers many plans, but all of them are quite expensive in general standards. They offer hefty discounts on the purchase of their most expensive plan and just minor discounts on their other plans. However, considering they all offer the same security but just cover more devices, you'll only need to hire their expensive plans if you own more than 1 device.
Being fair to McAfee, they don't include differently priced plans with different benefits. They just have one type of service that they offer to all platforms, and the price is always the same. You can even try the services for free for 30 days, so you can get a better idea of what you'll be paying for.
Their 1-device, 1-year subscription costs $70, but McAfee offers a special discount of $15 to get you started during the first year. The second plan is meant to be used by 5 devices and costs $90 with a discount of just $5. Their most expensive plan has a hefty discount and covers 10 devices for one year for the price of $110, discounted down to $45.
Our Final Verdict on McAfee Antivirus
McAfee is a solid antivirus option for anyone that can afford it. Given the price, though, we do encourage you to take a look at other programs before committing to McAfee. The program's protection has been massively improving as well, and it's now regarded as one of the best antiviruses in the world. This improvement deserves to be mentioned as it shows commitment from the developers.
McAfee is a good option to put into the equation if you intend to protect a single computer. However, considering the hefty cost of adding more devices to the protection service, you might be better off purchasing the services of another antivirus if you or multiple people own devices in the same household.
The lack of many features on iOS and Mac makes this program a weak choice for Apple fans, but the Windows and Android versions are very good pieces of protective software, which are sure to improve the defenses of any computer.