Panda Antivirus is the flagship product of Spanish company Panda Security, a technology specialist that has been known to manufacture IT security products for many years. Their services are specialized to be used by homeowners as well as large businesses, and this is reflected in the way their antivirus software has been developed and updated through the years.
Panda makes sure to offer users of all spending powers the ability to protect their computers and devices. Thus, it offers a free version as well as various paid plans that escalate in effectiveness as well as in price.
Panda is also highly regarded as one of the best beginner-friendly antiviruses in the world, as its features are very simple to access and none of the program's actions are difficult to execute. Those who lack an ability to understand the technicalities of other complex software, such as McAfee, are better off getting Panda or another similar product like AVG.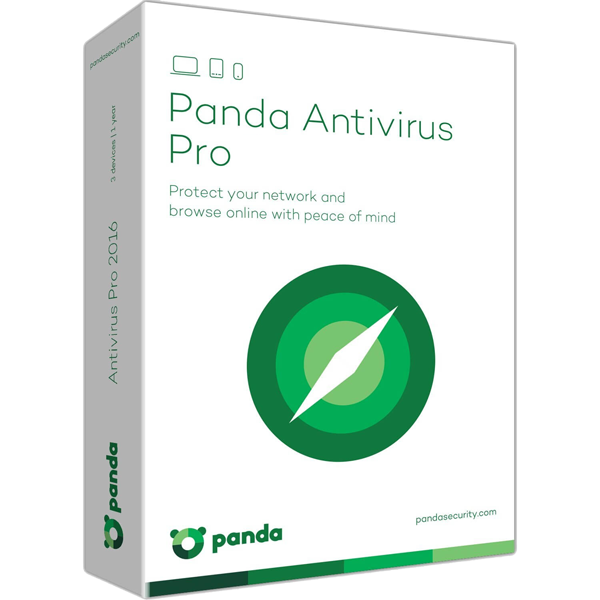 Panda Antivirus Quick & In-Depth Overview
Although Panda is one of the main free antivirus software, alongside AVG and Avast, it also offers commercial plans for businesses which are way more affordable than some other programs. You could get a hold of their business plans for much less than what you'd pay for a household subscription of McAfee for a year.
Being a free antivirus, you'd expect the number of features offered by Panda to be quite limited. However, the reality isn't even close to it. You'll get a ton of extra features with the basic services of Panda, without having to pay any extra money, including an efficient VPN.
The program collects constant information from your computer to detect which new malware is menacing your files, and the developers take notes on the most dangerous and malicious programs to add them to the virus database. The system is very efficient and ensures users from all over the world to be constantly protected from any type of threat.
The paid plans of Panda can feel a bit expensive, but you might want to avoid them thanks to the effectiveness of their free service. This plays against the company's intentions, but in favor of your own.
Panda Antivirus Pros & Cons
Regardless of how good of an antivirus Panda truly is, there are some detrimental features that are damaging to the reputation of the Spanish security company. We encourage you to weigh the drawbacks of owning a full subscription of Panda to the benefits of owning one, so you can determine if it'll be worth for you paying for any plan, sticking to the free subscription, or finding a different antivirus.
We do want to point out that we didn't find any categorically damaging features on this piece of software, but there are some disadvantages that come attached to it which should be considered nonetheless.
Panda Antivirus Pros
Panda has a special malware shield made to protect users from all sorts of spyware and ransomware programs
This is one of the few cheap antivirus programs that come with an integrated parental control service, a feature often lacking in some of the most popular antiviruses – including expensively priced ones
The free services of Panda include a bunch of extra features that you won't need to pay any money for
It's an equally effective program for all compatible OS's, including Windows, Mac, Android, and mobile Apple products
Offers great protection against every type of software. It has been proven to work as well, thanks to independent lab tests as well as tests ran by specialists
Panda Antivirus Cons
It's not too friendly on your system and can make things run slow when the program is working on a scan
Panda can't be freely configured in almost any way, which is a huge bummer considering other programs allow great levels of configuration (even in their menus)
The prices aren't easy to understand
Panda Antivirus Protection & Performance
As we mentioned above, running Panda means that your computer might not be able to do other things at the same time. This is mainly due to the fact that Panda uses a lot of system resources to run their scans and keep you protected from any virus at all times. Future updates might fix the heavy load that your system is subjected to during the protective process.
Protection-wise, Panda has nothing to envy from the industry's finest products – even considering those you have to pay money for. The main issue with the software is that it doesn't automatically move certain files to the quarantine list, meaning that you'll have to do that yourself. It's a bit annoying at times, but at least it does seem to detect most threats and neutralize them.
The Panda antivirus is also good at keeping your computer protected from malicious sites you visit while browsing the internet. In most cases, Panda will also prevent sites from automatically downloading malicious software to your computer. There's a 3% margin of error in general tests for Panda, though, so it's likely that some files might slip past its defenses.
It's a shame that the free version of the antivirus doesn't include ransomware protection, so you'll have to pay for one of the special plans if you want to keep your computer safe from these programs. However, the free version does a good job against most threats.
Panda Antivirus Features
Panda comes packed with a ton of features, which of course scale up depending on the plan that you decide to purchase. We have decided to list some of the program's most emblematic features so you can get a better idea of what services you'll get with your purchase or download.
Custom Scans
Panda allows you to select the type of scan that you want to run on your computer. You don't need to run a full scan if you feel like you know where your computer is housing a threat. In such cases, you can ask Panda to scan certain files or folders.
Network Protection
The paid Panda subscription comes with a special network defender that prevents hackers from getting into your WiFi network. With access to a wireless network, attackers can easily get a hold of your personal information even when your devices are protected. This feature is incredibly useful for vulnerable homeowners.
Full USB Protection
Panda comes with a built-in USB cleaner that prevents threats from entering your computer via external devices. There's also a special kit included that can create an anti-malware bootable device in your USB unit, which will fully remove any threats that insist on staying put in your computer.
Panda Antivirus Pricing & Plans – How Affordable is Panda?
Panda isn't exactly the most expensive and unaffordable antivirus on the planet, but the services of this protective program aren't on the cheap side either. However, there are some good options that you might find attractive, like the inclusion of parental controls in one of their least expensive plans.
As a side note, all of these plans are often subjected to discounts and all are also able to be tried for free for 30 days.
Panda Dome Essential: The Essentials plan includes protection when browsing, as well as the basic antivirus software and a custom firewall that can be tweaked as you see fit. It also protects your computer's USB ports from malware. The yearly fee you have to pay for it is just below $45
Panda Dome Advanced: The Panda Dome Advanced plan offers the same number of features that the Essential plan has, but it has an added cost that amounts to almost $54 per year. In addition to it, you'll get access to special ransomware protection and parental controls. You'll also get a call locker app for your phone
Panda Dome Complete: Dome Complete offers much more protection than regular Dome Advanced, but it also includes a password manager and personal data protection. This plan costs $80 a year, making it the second most expensive Panda service
Panda Dome Premium: Dome Premium is the most expensive service that Panda has to offer, standing at $125 a year. This version comes with a special premium VPN that allows you to browse the internet freely without any MB limit attached to it. Panda also offers 24/7 support for users that purchase this service.
Our Final Verdict on Panda Antivirus
The free version of the Panda antivirus is one of the best free antivirus programs in the world. Their reputation has been growing in recent years thanks to the implementation of new updates that have made this antivirus a viable option for companies of all shapes and sizes.
However, when it comes to the paid options of their plans, you might want to take a look at other products such as Kaspersky, Norton, or Bitdefender. We feel like their paid plans are a tad expensive – especially their Dome Premium plan. Although they are well worth it, you will find better value for money in other antivirus software.